Shhhh, don't tell our competitors!
You got what you paid for and even more
All our new customers tell us: "I didn't expect the products to be this big when I opened the box!" Our quantities are generous for the price, but don't think that's because the quality is lower! So, what's our secret?
1. Tiny products means you need to buy more! With that thinking, manufacturing small products that do not last is not environmentally friendly and we wouldn't forgive ourselves for that!
2. We manufacture all of our products at our workshop, rather than delegating production to laboratories like most other cosmetic companies. Result? It is possible for us to offer much better prices for our beloved customers!
3. We don't want to brag, but you are crazy about our products, so we buy most of our ingredients at the source in large quantities and we have access to excellent prices that are reflected in the cost of our products.
No secrets
We say NO to greenwashing! We are proud of our ingredient lists and we are not embarrassed about showing it online! After all, you have every right to know what you're putting on your beautiful body!
If you want to know more about an ingredient, refer to our section right here, which describes in detail all of the ingredients we use in our products.
Fast shipping
As quick as a flash ;)
We know the satisfaction of a quickly delivered package, so we make it our mission to ship your order in 1 to 2 business days.
Diversity all the way
You are beautiful! Learning how to pamper yourself, without constantly trying to change yourself with anti-wrinkle cream or anti-cellulite balm, should be the norm.
To have a positive impact on the self esteem of our customers, we have decided to never photoshop our models, because it's important to display realistic beauty standards.
After all, we're all beautiful, right?
OUR VALUES
Sustainable packaging
All our tubes are made in Quebec from plastic entirely recovered from the oceans in order to clean up waterways.
In addition, all our boxes are locally made from 100% recycled cardboard.
Local ingredients
Highlighting the ingredients of the Canadian territory is our main concern.
By buying our products, you're also encouraging a bunch of local producers and small businesses. Because supporting our community and local jobs is essential.
100% natural, without compromise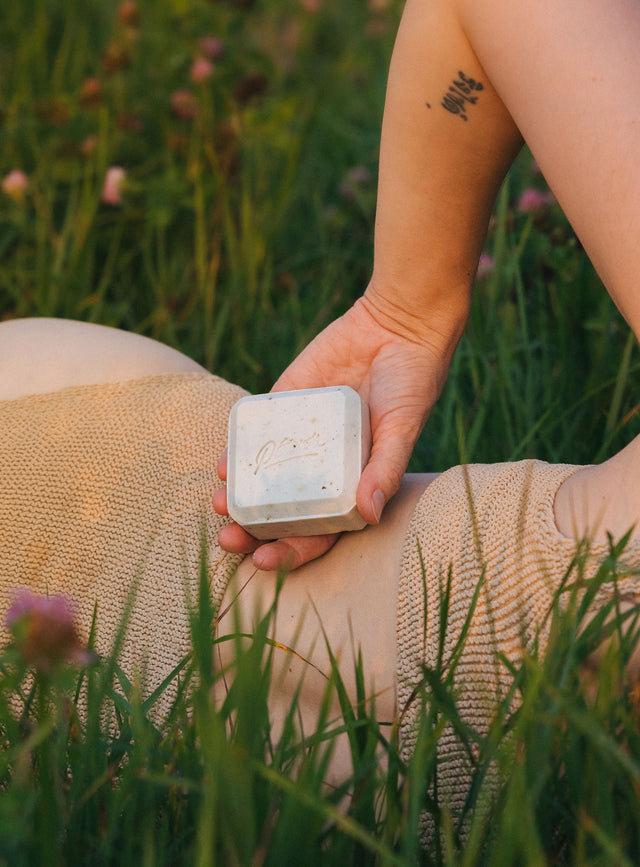 Don't spend hours analyzing the ingredient lists. All our products are made entirely from natural and biodegradable ingredients.
Merveilleux
Les bombes pour le bain à l'eucalyptus sont magiques! Jamais vu autant de mousse dans un bain et l'odeur est incroyable surtout quand on a un petit rhume!
Jamais déçue
J'achète le shampoing en barre depuis quelques années déjà, et je suis toujours en amour. Maintenant j'essaie le conditionner et je l'adore!