TO DISCOVER OR TO TRAVEL?
Hmmm, both actually! I've been asked so many times to bring out a trial kit and a travel kit that I thought, why not kill two birds with one stone? So here's our new discovery kit, including the 6 classic products of the line!
Travelling light
As well as being great for testing out all products at low-cost , our kit is also perfect for travelling, as it contains everything you might need away from home. It's also very practical, as the 60 ml bottles and 65 g bars are neither too small nor too big. So you've got enough to get away for a few weeks without any problems, while complying with airline regulations if you want to take it on the plane in your hand luggage.
La trousse contient :
Format - A 4.5" x 6.5" cotton bag containing the 6 samples mentioned above.
Shhhh, don't tell our competitors!
You got what you paid for and even more
All our new customers tell us: "I didn't expect the products to be this big when I opened the box!" Our quantities are generous for the price, but don't think that's because the quality is lower! So, what's our secret?
1. Tiny products means you need to buy more! With that thinking, manufacturing small products that do not last is not environmentally friendly and we wouldn't forgive ourselves for that!
2. We manufacture all of our products at our workshop, rather than delegating production to laboratories like most other cosmetic companies. Result? It is possible for us to offer much better prices for our beloved customers!
3. We don't want to brag, but you are crazy about our products, so we buy most of our ingredients at the source in large quantities and we have access to excellent prices that are reflected in the cost of our products.
No secrets
We say NO to greenwashing! We are proud of our ingredient lists and we are not embarrassed about showing it online! After all, you have every right to know what you're putting on your beautiful body!
If you want to know more about an ingredient, refer to our section right here, which describes in detail all of the ingredients we use in our products.
Fast shipping
As quick as a flash ;)
We know the satisfaction of a quickly delivered package, so we make it our mission to ship your order in 1 to 2 business days.
Diversity all the way
You are beautiful! Learning how to pamper yourself, without constantly trying to change yourself with anti-wrinkle cream or anti-cellulite balm, should be the norm.
To have a positive impact on the self esteem of our customers, we have decided to never photoshop our models, because it's important to display realistic beauty standards.
After all, we're all beautiful, right?
OUR VALUES
Sustainable packaging
All our tubes are made in Quebec from plastic entirely recovered from the oceans in order to clean up waterways.
In addition, all our boxes are locally made from 100% recycled cardboard.
Local ingredients
Highlighting the ingredients of the Canadian territory is our main concern.
By buying our products, you're also encouraging a bunch of local producers and small businesses. Because supporting our community and local jobs is essential.
100% natural, without compromise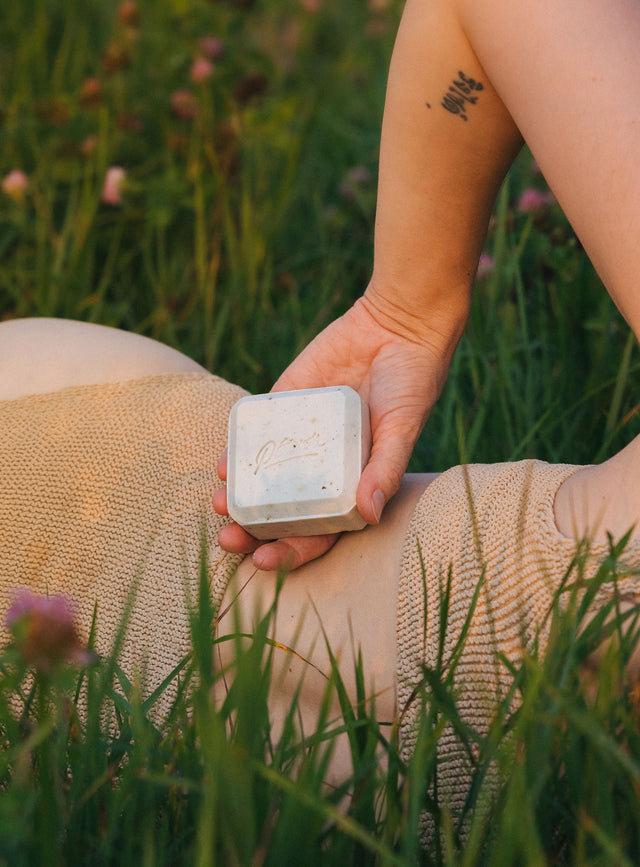 Don't spend hours analyzing the ingredient lists. All our products are made entirely from natural and biodegradable ingredients.
trousse d'essai
j'ai vraiment aimé la trousse d,essai cela nous permet d'essayer les produits.
C'est un coup de coeur pour moi !!
Je le recommande sans ésitation !!
Trousse en cadeau
Je suis déjà vendu à vos produits, je les adore. J'ai acheté la trousse pour l'offrir et faire découvrir vos produits.
Trousse d'essai
Je la garde pour mes voyages. Je voulais être certaine d'avoir avant mon départ. J'ai.e la grandeur du format. A l'exception du shampoing seche, ce sont tous des produits que j'ai essayé et que j'adore.